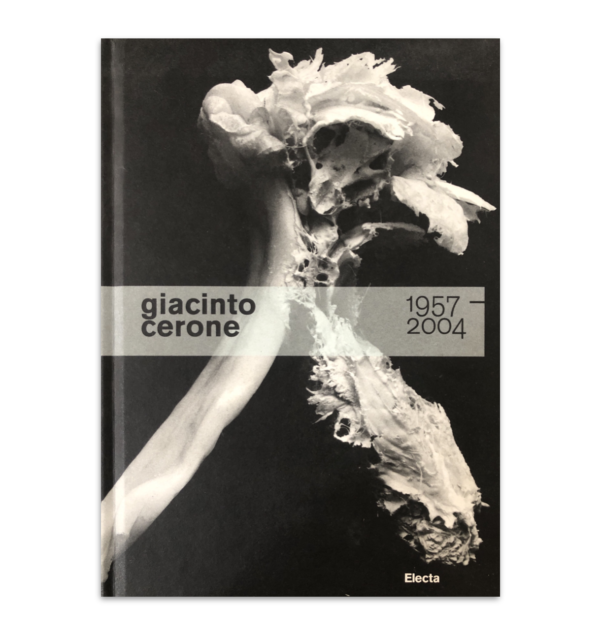 GIACINTO CERONE
Catalogo realizzato a seguito della mostra su Giacinto Cerone tenutasi nel 2011 alla Galleria nazionale d'arte moderna di Roma, a cura di Angelandreina Rorro.
Editore: Electa
Testi: Maria Vittoria Marini Clarelli, Angelandreina Rorro, Giuseppe paella, Raffaele Gavarro, Daniela Lancioni, Mario Codognato.
Copertina: rigida
Dimensioni: 24,7 x 18 cm
Pagine: 210
Anno di pubblicazione: 2011
Lingua: italiano

Catalogue realized following the exhibition of Giacinto Cerone held in the Galleria Nazionale d'arte moderna of Rome in 2011, curated by Angelandreina Rorro.
Publisher: Electa
Texts: Maria Vittoria Marini Clarelli, Angelandreina Rorro, Giuseppe paella, Raffaele Gavarro, Daniela Lancioni, Mario Codognato.
Cover: hardcover
Size: 24,7 x 18 cm
Pages: 210
Year: 2011
Language: italian