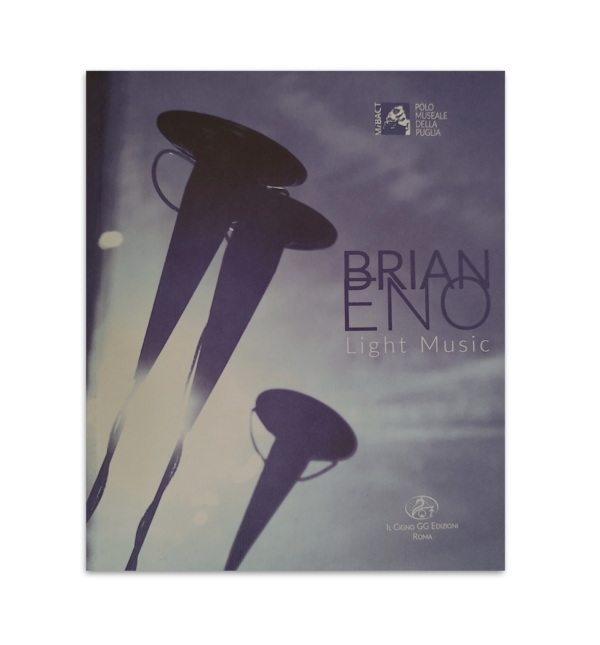 BRIAN ENO
Light Music
Catalogo pubblicato in occasione della mostra "Light Music" di Brian Eno al Castello Svevo di Trani nel 2017. A cura di Valentina Bonomo.
Editore: Il Cigno GG Edizioni, Roma
Testi: Fabrizio Vona, Valentina Bonomo
Copertina: flessibile
Dimensioni: 18 x 15 cm
Pagine: 72
Anno: 2017
Lingua: italiano / inglese
Catalog published on the occasion of the exhibition "Light Music" by Brian Eno at Castello Svevo in Trani in 2017. Curated by Valentina Bonomo.
Publisher: Il Cigno GG Edizioni, Rome
Text by: Fabrizio Vona, Valentina Bonomo
Cover: flexible
Pages: 72
Size: 18 x 15 cm
Year: 2017
Language: English / Italian
10,00€