RÄ DI MARTINO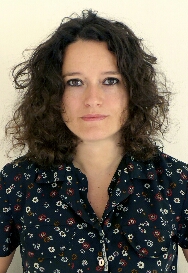 Rä di Martino (Roma, 1975) ha studiato al Chelsea College of Art e alla Slade School of Art di Londra, ha poi vissuto a New York, dal 2005 al 2010; attualmente vive e lavora a Torino. Ha esposto in istituzioni quali la Tate Modern a Londra, il MoMA PS1 a New York, Palazzo Grassi a Venezia, GAM e Fondazione Sandretto Re Rebaudengo a Torino, MACRO e MAXXI a Roma, Museion a Bolzano, MCA a Chicago, Hangar Bicocca e PAC a Milano. Ha partecipato a festival del cinema internazionali quali Festival del film Locarno, VIPER Basel, Transmediale.04, New York Underground Film Festival, Kasseler Dokfest, Torino Film Festival, e al Festival del Cinema di Venezia vincendo nel 2014 il Premio SIAE, il premio Gillo Pontecorvo e una menzione speciale ai Nastri d'Argento con il film The Show MAS Go On (2014). Il suo primo lungometraggio Controfigura (2017) è stato presentato in anteprima all'ultimo Festival del Cinema di Venezia.
Attraverso un'articolata produzione composta dal lavoro fotografico e video, e con l'ausilio di un sostanzioso apparato letterario e musicale, fatto di citazioni e rimandi colti, di Martino osserva la relazione che la memoria e le dinamiche private e mentali dell'individuo contemporaneo instaurano con la cultura bassa diffusa dai media, come le fictions e lo slogan pubblicitario. Quest'attrazione per le storie intende illustrare il vivere contemporaneo in forma narrativa, tramite il cui processo, l'artista svela i meccanismi del potere manipolatorio del cinema e della televisione sul nostro inconscio e sul nostro modo di interpretare il mondo.

MOSTRE
Personali



2020
Allunati, Monica de Cardenas gallery, Milan
2019
L'ECCEZIONE, Museo del Novecento, Florence

AFTERALL,  Mattatoio, Palaexpo, Rome
2018
Poor Poor Jerry, Copperfield gallery, London

Rä di Martino, Valentina Bonomo Gallery, Rome

Premio Acacia 2018, Museo del '900, Milano

Focus@ SCHERMO dell'Arte, Florence

Poor Poor Jerry, Musia, Rome
2017
Rä di Martino, Monica de Cardenas gallery, Milan

Poor, Poor Jerry, Marsèlleria, Milan
2015
The Picture of Ourselves, Art Pod, Adelaide, Australia

Certo è ch'io nacqui, Istituto Nazionale della Grafica, Rome

On Making a Circle to Swim Under Water, Collicaligreggi Gallery, Catania

Staging the Screen: Fatma Bucak & Rä di Martino, The Ryder, London
2014
AUTHENTIC NEWS OF INVISIBLE THINGS, Copperfield Gallery, London

AUTHENTIC NEWS OF INVISIBLE THINGS, Museion, Bozen

AUTHENTIC NEWS OF INVISIBLE THINGS, nctm per l'arte, Milan

Marilyn, Galleria Il Capricorno, Venice
2013
Rä di Martino – Nedim Kufi, Sumarria-Lunn, London
2012
Rä di Martino – Greater Torino, Fondazione Sandretto Re Rebaudengo, Turin
2011
Rä di Martino, Monitor Gallery, Rome
2010
Rä di Martino, Artscape, Vilnius Cultural Capital of Europe, Vartaj Gallery

Rä di Martino, Artissima, Turin
2009
The Night Walker and Other Works, CAV, Coimbra, Portugal

August 2008, Monitor Gallery, Rome

Rä di Martino, Espace Doll – Les Urbaines Festival, Lousanne
2008
The Night Walker, Maze Gallery, Turin, Italy
2007
The Red Shoes – Present Future, Artissima, Turin
2006
2005
The Dancing Kid, Monitor Gallery, Rome
2003
Rä di Martino, Monitor Gallery, Rome
Collettive selezionate
2020
Metamorphoses Overdrive, KunstMuseum St. Gallen, CH

Io dico Io, Galleria Nazionale di Arte Moderna, Rome

Stardust: Convergence – 5 MOSTRE, American Academy in Rome
2019
UNCOMMON NATURE, Blindside, Melbourne Australia
KRONOS & KAIROS, Parco archeologico Palatino e Colosseo, Rome
2018
ARABESQUE, Terme di Diocleziano, Rome
100% Italia (International), Mastio della Cittadella, Torino
Please, Come Back, IVAM Valencia
2017
Please, Come Back, Maxxi, Rome
Controfigura, premiere @Venice International Film Festival 2017

      

         
2016
From Generation to Generation, Jewish Museum of Cont. Art, San Francisco

XVI Quadriennale (a occhi chiusi), Palazzo delle Esposizioni, Rome

3rd Nanjing International Art Festival, Nanjing China
High Line Channel 14, The High Line, New York
Time and Detail, Ca' Foscari, Venice
L'astronauta caduto, Galleria A+A, Venice
2015
Illuminati, Palazzo Mosca, Musei civici, Pesaro
Levitate, Quarter 21, Museum Quartier, Wien
Avant-Noir, ICA Artists' Film Biennale
Delta ti – In tempo reale, Museo Carlo Bilotti, Roma
Reverse Inequality, Patrick Ebensperger Galerie, Berlin
Waiting for the Acciddent to Happen, Screen Space, Melbourne

Concrete, The Tophane-i amire Arts Center/Mimar Sanalar Universiti, Istanbul

Cosa vuoi che sia, Fondazione Remotti, Camogli

Le Point De Fuite De l'Histoire, Centre d'art et photographie de Lectoure, France

Avant- Noir Vol.2, Artist Film Club, ICA, London

Fashion as Social Energy, Palazzo Morando, Milan
Kino der Kunst festival, Munich
2014
71° Venice film Festival, venice days, Venice
Soleil Politique, Museion, Bozen
Glitch, PAC, Milan

Open Museum, Open City, Maxxi, Rome

Premio Maretti, Havana, Cuba
Act & Application, Lawrie Shabibi Gallery, Dubai
Concrete, Muma, Museum of Monash University, Melbourne
Premio Cairo, Palazzo della Permanente, Milan
Noli me tangere, Sala Nervi, Biblioteca Civica, Verona

Worlds in Collision: Samstaag Museum, Adelaide International, Australia

Displacement, MAXXX Project, Sierre, CH

Vaf Foundation Award, Schauwerk Sindelfingen & Stadtgalerie Kiel, Germany
Meraviglioso, Fondazione VOLUME, Rome
2013
Ruins in reverse, Tate Modern, London / MALI, Lima
Andata e Ricordo, Souvenir de Voyage, MART, Trento e Rovereto
Remainder, BWA SokòL Gallery of Contemp. Art, Nowy Sącz, Poland
Kino der Kunst, Munich
Clueless, HDLU, Zaghreb
2012
2nd Mardin Biennale, Mardin, Turkey

lo sguardo espanso, Cinema d'artista 1912-2012, Guglielmo Foundation, Catanzaro

Mission Afterviews, Victoria theatre, San Francisco

Fantasie fluttuanti, Torrione Passari, Molfetta
2012
Re-generation, MACRO, Rome

Silence where things abandon themselves, Museum of Cont. Art, Zaghreb (HR)
2011
When in Rome, IIC/Laxart, Los Angeles

Terre vulnerabili, Hangar Bicocca, Milan

Unità, New York
2010
SI Sindrome Italiana, Magasin, Grenoble

VideoZone 5°, International VideoArt Biennal, Tel Aviv, Israel

VideoReport, Galleria Comunale d'Arte Contemporanea, Monfalcone

Linguaggi e Sperimentazioni, MART, Rovereto

Visions in the Nunnery, Bow Arts Trust, London

Person in Less, Fond. Sandretto, Alba Guarene/Palazzo Ducale, Genoa

Mal d'archive, Friche la belle de Mai, Marseille/Careof, Milan

Clueless, Manifattura Tabacchi, Turin
2009
Italics, MCA, Chicago

Fuori Centro, also co-curated, HangarBicocca, Milan   

Work.in.Space, Connaught House, Ballsbridge, Dublin

Lumen, Centro Pecci, Prato

Eppur si muove, Fondazione Sandretto, Alba Guarene & Palazzo Ducale, Genova

KunstFilmBiennale, Cologne & Bonn

Solo al buio, Mercati di Traiano, Rome

The Buffer Zone, American Academy in Rome

Financial District, ISCP Studios, Brookyn NY
2008
Manifesta7, Rovereto, Trento, BolzanoItalics, Palazzo Grassi, Venice

Worlds on Video, Palazzo Strozzi, Florence

How Soon Is Now?, Bronx Museum, NY

Tarantula, Piazza Duomo, Fondazione Trussardi, Milan

Quadriennale, Palazzo delle Esposizioni, Rome

Here Once Again, Loop Gallery & MOA, Seoul

Hot Season, Stenersen Museum, Oslo

Here, Seaport Swing Space LMCC, New York
2007
Senso Unico, MOMA-PS1, Long Island NY

Art Summer University, Tate Modern, London

Off Screen, Montevideo – Netherlands Media Art Institute, Amsterdam

Film Program in the Slovenian Pavillion, 52nd La Biennale di Venezia

Carte Blanche, Elizabeth Dee Gallery, NYC

Dwelling Among the Elsewheres, Botkyrka Kohnstahlle, Stockholm

The World Is Yours, Oliver Kamm5BE Gallery, New York

TV Dinners, Lmak Projects, New York
2006
Altered, Stitched and Gathered, PS1, Long Island City, New York

Busan Biennale – CAFE2, Busan, South Korea

Setting The Scene, commission and exhibition, MACRO & Discoteca di Stato, Rome

FRAME, Gertrude Contemporary Art Spaces, Melbourne

The Mind/Body Problem, Artists Space, NY

Girato a Palermo, KALS'ART, Palermo
2005
T1 TriennaleTorinoTreMusei, Fondazione Sandretto Re Rebaudengo

Follow Your Shadow, Galleria d'Arte Moderna, GAM, Bologna, Premio Furla

Tracce di un seminario, 2004, VIA FARINI, Milan
2004
All Tomorrow's Parties, The Yugoslav Biennal of Young Artists, Serbia

Surely We Will Be Confused, Fondazione Ratti, Como

VideoZone 2°, International VideoArt Biennal, Tel Aviv, Israel

Our Personal Vision, Futura Gallery, Prague
2002
Beck's Futures Student Film Award, ICA, London
 FILM E VIDEO FESTIVAL
Festival Lo Schermo dell'arte, Firenze 2018; Venice International Film Festival 2017; Festival Lo Schermo dell'arte, Firenze 2017; Cortodorico, Ancona 2017; Les rècontres international, Paris, Berlin; Tirana Film Festival; Lo Schermo dell'arte, Firenze 2015 and @ Palazzo Grassi 2016; Subversive Film Festival, Zaghreb, Croatia 2015; Visioni Italiane Film Festival, Competition, Bologna, 2015; Salina Doc Festival, Competition, Special Mention 2014;  Attraversamenti 2014, Ostuni; Experiments in Cinema Festival 2014, Albuquerque, NM; Alternative Film/Video, Nomination and residency award, Belgrade 2013; Kassel Documentary film and video festival 2013; Dallas Video Festival, Intern.l competition 2013; 5th Cairo Video Festival, 2013; Muslihat OK, 6th Jakarta Intern.l Video Festival 2013; Stuttgart Filmwinter23, 2011; International Rotterdam Film Festival, 2011; Festival Videomedeja, Novi Sadi, Serbia, 2011; EMAF, Osnabrueck European Video Art Festival, Germany, 2011; Impakt Video Art Festival, Utrecht, 2010; 4th Video Festival, Cairo, 2010; Signal & Noise Media Art Festival 2010; Antimatter Film Festival, Victoria, Canada 2009; Fundada Artists' Film Festival, Halifax, UK 2009; Festival Premio Sergio Amidei, Gorizia, 2009;Kassel Documentary Film and Video Festival, Kassel; Turin Gay & Lesbian Film Festival 08; Media Art Festival Friesland 07; Dallas Video Festival 07; Unclassifiable @Malmö Film Festival 07; Pesaro Film Festival 07; Trieste Film Festival 07; Locarno Film Festival, 06; Viper Basel, International Competition 06; Kassel Video & Doc Festival 05; DUMBO film & video festival, Brooklyn, 06; Media Art Friesland, Holland 05; Rio De Janeiro Film Festival; New York Underground Film Festival, 05; Impakt Video Art Festival, Utrecht 05 & 04; Transmediale04, Berlin; Sarajevo Film Festival, 04; Saint Petersburg Film Festival of Experimental Cinema, 04; Vila Do Conde Festival, Portugal, 04; Montreal Festival of New Cinema, 04; Aarhus Film Festival, Denmark, 04; Island Film&Video Festival, Prenelle Gallery, London 04; EMAF, Osnabrueck European Video Art Festival, Germany 04; Turin Film Festival, 03 & 02; Alternativa, Barcelona Independent Film Festival 03, Video Mundi Festival, Chicago 03.