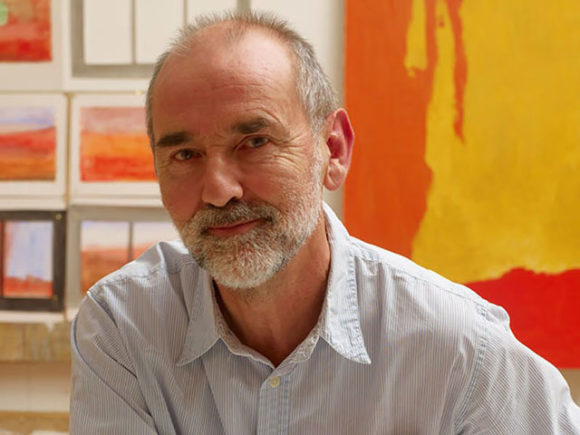 Christopher Le Brun (Portsmouth, UK, 1951) è un pittore, incisore e scultore. Si è formato alla Slade and Chelsea Schools of Art di Londra.
Il suo lavoro può essere trovato in collezioni museali tra cui: Museum of Modern Art e Metropolitan Museum of Arts, New York; Tate, V&A e British Museum, Londra; la Galleria d'arte del Nuovo Galles del Sud, Sydney, Australia e il Centro Yale per l'arte britannica, New Haven, USA.
Per quasi trent'anni, Le Brun ha continuato ad essere fiduciario delle principali istituzioni d'arte britanniche: Tate, National Gallery, Dulwich Picture Gallery, Royal Drawing School e National Portrait Gallery. Eletto alla Royal Academy of Arts nel 1996, divenne il primo professore di disegno in assoluto. Successivamente è stato eletto presidente dal 2011-2019. 
Il suo lavoro è caratterizzato da un'adesione ai valori essenziali di tocco, luce, spazio e colore, pur mantenendo una posizione interrogativa e fortemente individuale in relazione alla storia dell'arte contemporanea. All'inizio fu descritto in vari modi come post-modernista o neo-espressionista. La sua arte è radicata nella lunga tradizione dell'apprezzamento inglese del paesaggio e della natura – che si tratti di pittura, poesia o musica – che forniscono un terreno comune a cui spesso si fa riferimento in tutto il suo lavoro.