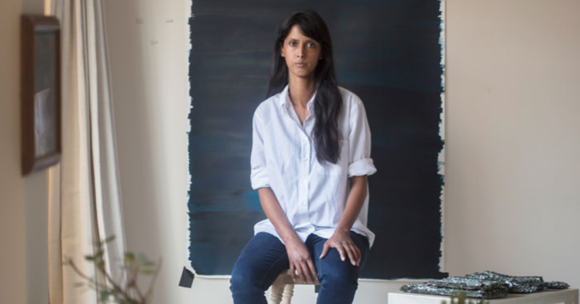 Ayesha Sultana (Bangladesh, 1984) lavora con il suono, il disegno, l'oggetto, la pittura e la fotografia, è interessata alla poetica dello spazio e al rapporto tra materiale e processo di creazione. Nel contesto del disegno, il suo recente corpus di opere è un'indagine sui rudimenti della forma attraverso costruzioni architettoniche, spesso derivate dal paesaggio.
Ayesha attualmente risiede a Dhaka. Ha conseguito una laurea in arti visive (2007) e un diploma post-laurea in educazione artistica (2008) presso la Beaconhouse National University di Lahore. La sua partecipazione a recenti mostre personali e collettive comprende Outside the Field of View, Experimenter, Kolkata; 1134 – Lives not Numbers, Pathshala South Asian Media Academy, Dhaka; B / Desh, Dhaka Art Summit, Shilpakala Academy, Dhaka; Cross-Casting, Britto Space è un centro di arte contemporanea, Dhaka; e ascolta !, Delhi (tutto il 2014).
Ayesha è membro dell'organizzazione gestita da artisti, Britto Arts Trust ed è stata insignita del Samdani Art Award 2014.